Tender Care Boats
We match all competitor's pricing
Authorized Dealer For:
Authorized Dealer For AB, Gala, And Walker Bay Yacht Tenders
AB 17 DLX

Gala Viking V420

Walker Bay 22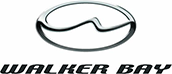 Tender Care Boats
Yacht Tender Experts
Welcome to Tender Care Boats in Fort Lauderdale, Florida. We are an authorized dealer for AB, Gala, Skipper and Walker Bay yacht tenders. We offer our domestic and international customers exceptional customer service. If you are looking for an inflatable yacht tender and don't live in Fort Lauderdale, Florida — No problem. Tender Care Boats ships boats around the US and the world to our customers. Our entire team of professionals take pride in providing a high level of sales and service quality found at Tender Care Boats. Call Captain Todd today for more information on new and pre-owned yacht tenders, rigid inflatables and center consoles.
America's Leading Inflatable Tender Dealer
Decades of Industry Experience
Tender Care Boats is America's leading inflatable tender dealer for new and pre-owned yacht tenders. Consider selling your yacht tender through Tender Care. We are America's largest dealer for pre-owned yacht tenders. Through decades of industry experience, together with the exposure of a multitude of Internet listings and industry contacts, we can find the right owner for your yacht tender. We have bought and sold inflatable tenders for dealers, captains, owners, and brokers worldwide.