Reserve Your Skipper 11' Jet Now!
"Skip, Carolynn, Tera, Rudy and Rufus:

I just wanted to thank you for all of your efforts on my behalf. Not only was the boat delivered in perfect condition as promised, but it performed better than expected. You guys make a fantastic team…I know we will be long friends. If I could help in any way with regard to a reference for a potential buyer, it would be my pleasure."
Scott J. Paige - Miami, FL
Boats for Sale
Walker Bay 10 LTE
Model Details
Year: 2021
Brand: Walker Bay
Model: 10 LTE
Location: Ft. Lauderdale
Type: Inflatable
Price: Call
Power: 30 HP max
Hull: Fiberglass
Length: 10'5"
Beam: 5'10"
Fuel Tank Capacity: 6 gal
Dry Weight: 316 lb (4-seat option)
Hull Color: White
Model Description
Walker Bay 10 LTE with 30 HP max Tohatsu or Suzuki

Design and Features

The Generation 10LTE is a new Light Deluxe Console Tender designed to give you much of the styling and innovative features of the popular Generation DLX yacht tenders, in a lighter construction.

The Generation 10LTE is available in different seating configurations to give you the best layout for your needs. The 3-seat option has a pedestal console base and open layout to give more leg room and space in the boat to move around. The 4-seat option gives more seating and comfort, and includes an insulated cooler. Both options come with two stainless steel cup holders.

The console dash has room for a 7″ charplotter, which is great for navigating and exploring.

Comfort and Ergonomics

The Generation 10LTE has been designed to be the most comfortable boat in its class with the combination of 4″ deluxe cushions and ergonomic dimensions. In addition to its comfortable interior, the Flared V-Hull in the Generation Light provides the perfect combination of a smooth dry ride and early planning performance.

Lightweight

The pedestal base version of the Generation 10LTE comes in under 600lbs with a 20 to 30 HP motor, fuel and a battery.

Strong Construction

The Generation 10LTE is built using Walker Bay's proprietary Composite Micro Stringer system bonding the hull and deck into one piece making the the boat lighter and stronger. The result is a boat that better absorbs chop and is quick to plane.

Generation 10LTE Features

STANDARD FEATURES
• Ergonomic Console with Hand Rail and Wind Screen • Deluxe 13" Steering Wheel • Extra Wide Rear Seat with 3D Ergonomic Cushions • Deluxe Bow Step with Integrated Backrest Cushion • Large Bow Locker • Deluxe Dry Rear Storage • Stainless Transom Eyes (2) • 2 Stainless Steel Cup Holders (4-seat version) • Removable Cooler (4-seat version) • Heavy Duty Stainless Steel Towing Rings (2) • Stainless Steel Davit Lifting Eyes (3) • Bow Stainless Steel Deluxe Pop-up Cleats • Rear Stainless Steel Deluxe Horn Cleats • Low Profile LED Bow Light and Rear Pole Light • Flared V-Hull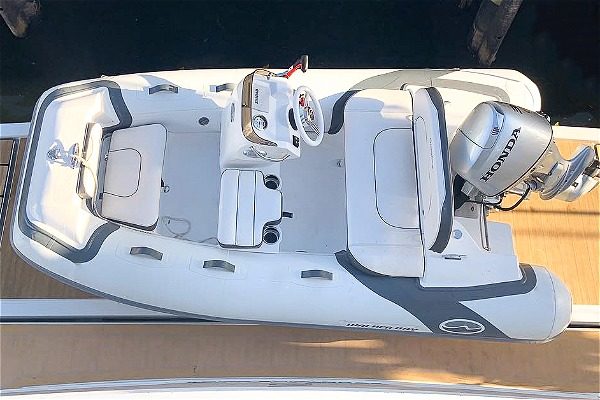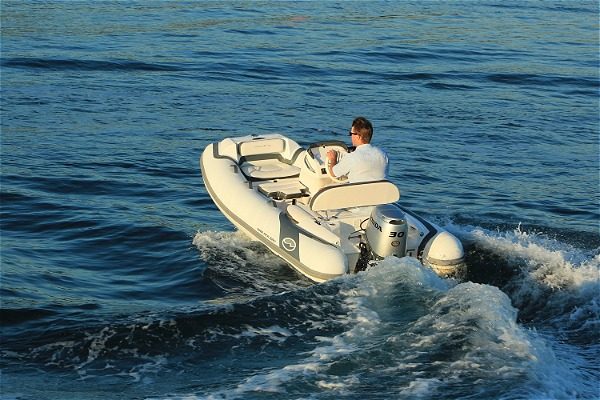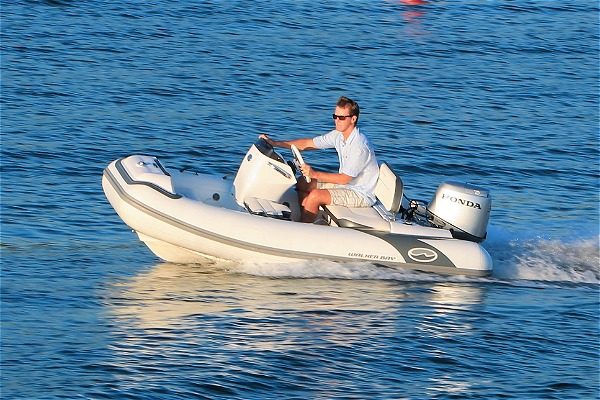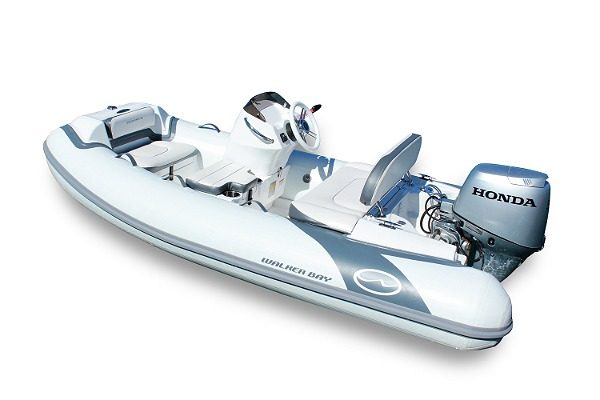 Right-click on any image in the gallery to save it to your computer.